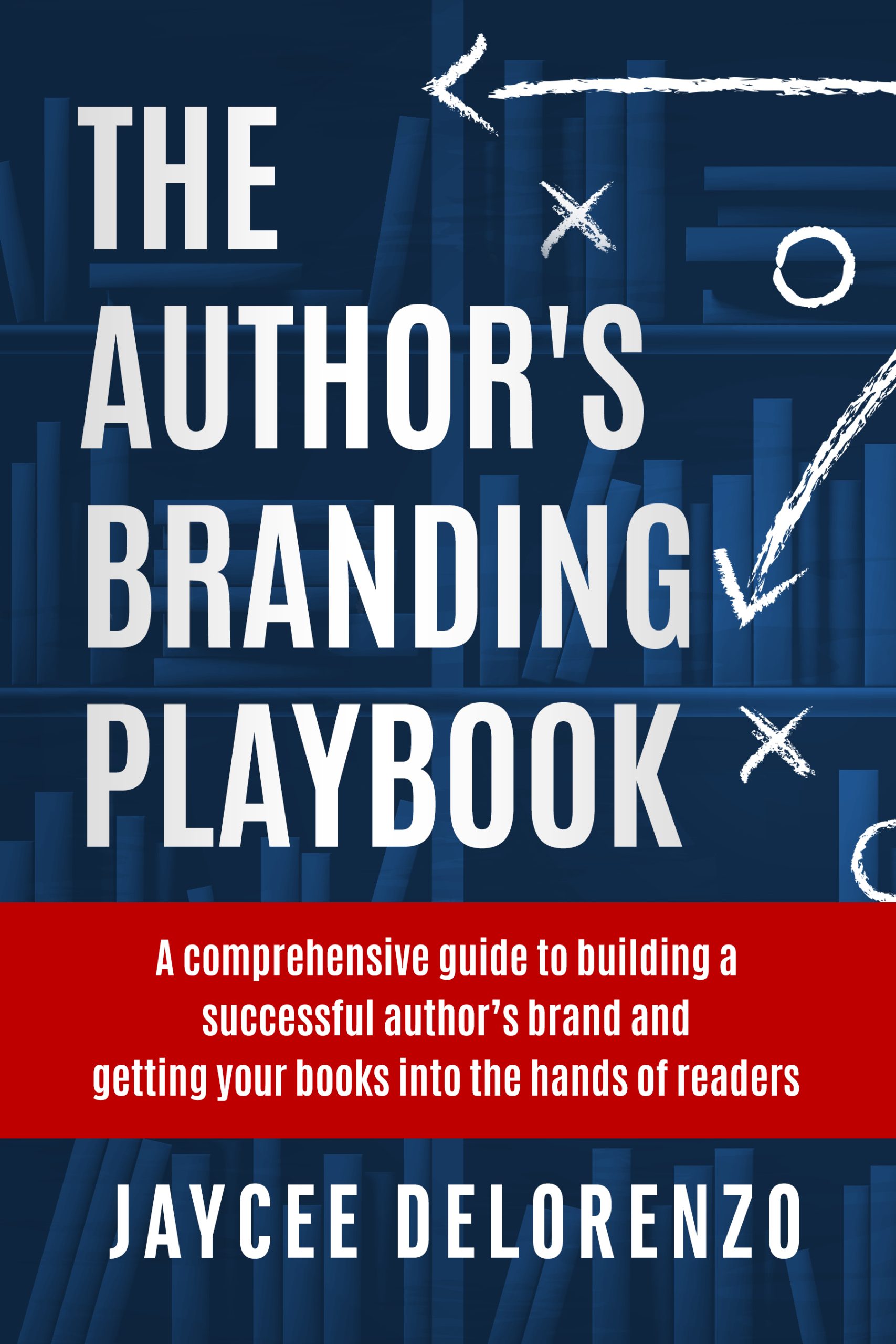 Available Now!
Unleash the power of your author brand with The Author's Branding Playbook, a comprehensive guide that will transform the way you approach your writing career. In today's competitive literary landscape, having a compelling story isn't enough. To truly stand out and captivate readers, you need a strong and consistent author brand that resonates with your target audience.
Expertly crafted by Jaycee DeLorenzo, a graphic and website designer with over 13 years of experience in the publishing industry, The Author's Branding Playbook is your all-in-one resource for building a successful author brand that will not only get your books into the hands of readers but also ensure a lasting connection with your audience. Packed with actionable insights, proven strategies, and step-by-step instructions, this guide will take you through every aspect of author branding, from defining your brand persona to leveraging your brand for success.
Inside this playbook, you'll discover:
How to identify your values, target audience, and brand personality to craft a brand that truly represents your unique voice.

The secrets to creating a cohesive brand voice and image that will set you apart from the competition and leave a lasting impression on readers.

Expert advice on building an effective online platform, including an engaging author website and a strong social media presence.

Tips and techniques for designing eye-catching book covers and marketing materials that align with your author brand, all backed by Jaycee's extensive experience in the field.

Strategies for leveraging your brand to build relationships with readers, collaborate with other authors, and create compelling content that keeps your audience coming back for more.
Whether you're a new writer just starting on your journey or a seasoned author looking to strengthen your brand, The Author's Branding Playbook is the ultimate guide to help you create a lasting and impactful presence in the literary world. Don't let your books fade into the background—invest in your author brand and unlock your true potential as an author today!
Jaycee DeLorenzo, an award-winning book cover designer and author, hails from Tucson, Arizona, on the outskirts of the Saguaro National Park. Inspired by the breathtaking desert landscapes that surround her, Jaycee has dedicated herself to honing her skills and sharing her passion for creativity with others.