The Truths About Dating and Mating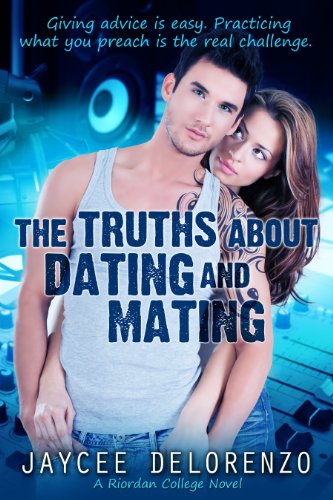 Spunky Italian coed Ivy Rossini likes to talk and push the boundaries. She gets to do both as she co-hosts Riordan College's radio program, The Truths about Dating and Mating, alongside her lifelong best friend, Ian Hollister.
Being the only girl who cares to see beyond Ian's bad boy reputation has its advantages, especially when he's scaring off the jerks who just want to nail the campus sex-guru. It's when he's "protecting" her from the advances she welcomes that she wants to lob him over the head and tell him to butt out. But Ivy feels like she's the one who's taken a hit when Ian almost kisses her at a party. She knows she should feel relieved when he pulls away, so why is she disappointed instead?
What's worse, Ivy's now getting aroused by Ian's slightest touch and can't stop entertaining thoughts of a romantic future. But Ian doesn't do relationships, and she's not interested in anything casual. In the end, Ivy decides it's best to keep her growing feelings a secret and hope they'll pass. However, when Ian begins hinting at wanting to take things to the next level, she's forced to decide if a chance at something more is worth risking everything they've built.
With their friendship and her heart hanging in the balance, can Ivy follow the advice she and Ian give their listeners - to communicate, be honest, and trust in themselves - or will insecurity, stubbornness, and pride ruin any chance of their relationship getting off the ground?
Order Now!